Member of Nevada State Bar: 1996
Juris Doctor: Brigham Young University – J. Reuben Clark Law School (1996) cum laude
Bachelors: Stonehill College (1989) cum laude
Certified Family Law Specialist
AV-Rated by Martindale-Hubbell
AAML Member
AAML Certified Arbitrator
Rated by SuperLawyers
Since 1996, John has practiced law in Nevada focusing primarily on family law. In addition to being a Certified Family Law Specialist, John is a member of the prestigious American Academy of Matrimonial Lawyers. He has also received an AV-rating by Martindale-Hubbell. In 2013, John became one of only two AAML Certified Arbitrators in Southern Nevada.
In 1989, John graduated cum laude with his bachelor's degree from Stonehill College in Massachusetts. John was awarded a three-year ROTC scholarship while at Stonehill. He then attended St. John's Seminary in Brighton, Massachusetts from 1989 to 1991 where he studied philosophy and theology. John graduated cum laude from Brigham Young University's J. Reuben Clark Law School in 1996, where he was appointed as a Board Member for Trial Advocacy and an Associate Editor of the Education and Law Journal.
After law school, John worked as an associate for the law firm of Pico & Mitchell from 1996 to 1999, where he handled family law and insurance defense cases.  In 1998, John became licensed to practice law in Massachusetts.
In 1999, John began his own family law practice in Las Vegas. He is a member of the Family Law Section of the State Bar of Nevada. In 2009, John was appointed by the Eighth Judicial District Court, Family Division to serve as a Pro Tem Hearing Officer in several important areas:  guardianships, juvenile delinquency, domestic violence and mental health. John is actively involved in the Las Vegas community serving as an officer for the Elk's Club. John and his wife Christine were licensed foster parents for Clark County from 2009 to 2012.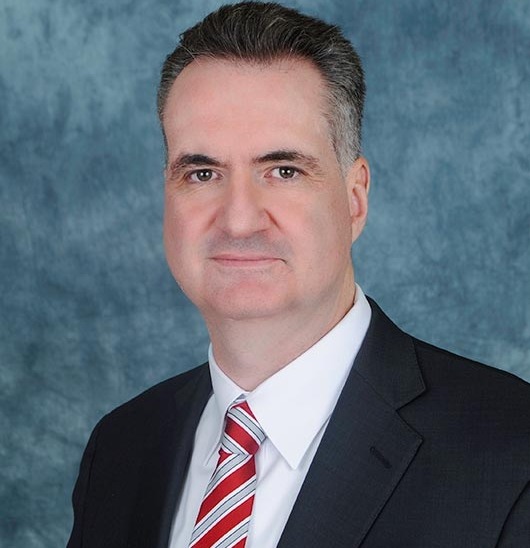 John knows Nevada law, and gets you the results you want! In court, he speaks up to other attorneys, and I have not once seen him daunted by any aspect of the trial system. His power in court, gave me clarity of mind, and the strength to testify for the one-hour-plus I had to be on the stand."
—Terrell B., client